Entryways Fit for Easter Company
What does your entry way look like? Do you have a mudroom type entry way with a bench and cubbies? Or, do you have a small console table where you can throw your keys and bag at the end of a long day?
Whatever your entryway, there are all kinds of ways to give it an update that is worthy of Spring, to welcome you home after that long day, or for the company you may be having this weekend for Easter. Can you believe it is Easter already?!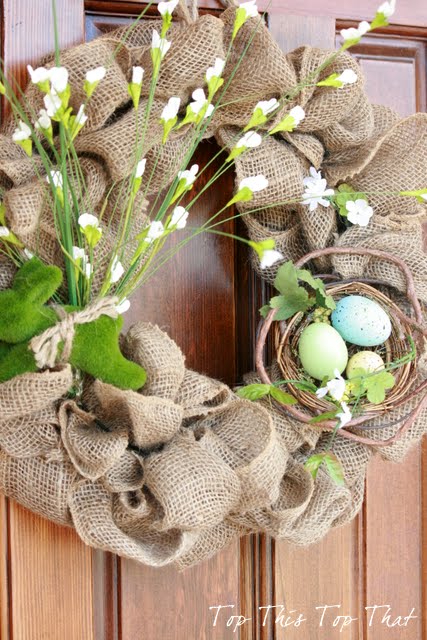 Top This Top That "Bunnies Are at the Door" 
From the get go, you can brighten up your door with the colors of Spring. This wreath is adorable with the neutral burlap paired with a bold green bunny, sprig of flowers, and speckled eggs.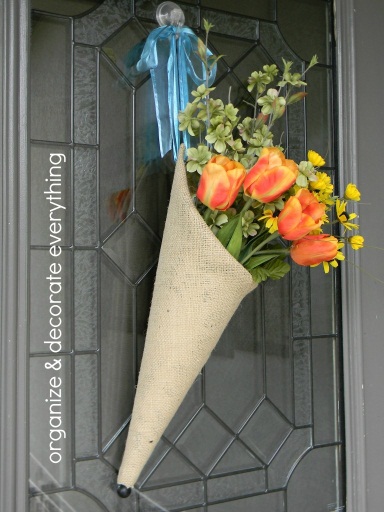 Organize Your Stuff Now "Spring Door Hanger" 
Even something as simple as a bouquet of spring flowers can make all the difference after a long, dreary winter.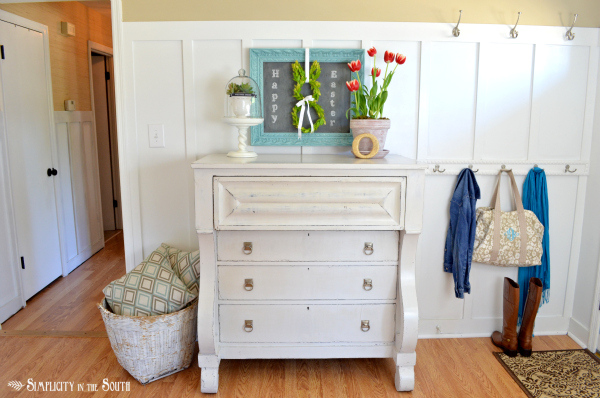 Simplicity in the South "Easter Decor Display"
A functional place to hang coats, put your keys, and pull off the boots is pretty important, but it doesn't have to be boring. This entry has just a few Easter accents that cheer up the area.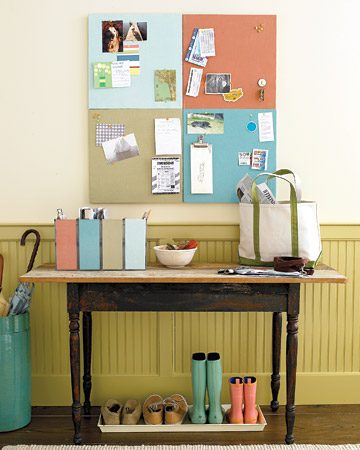 Martha Stewart "Entryway Organizing Ideas"
This entryway picture doesn't have any Spring or Easter decorations, but is still a great example. An entryway doesn't have to have anything more than an old thrift store/yard sale table paired with various items for organizing everything that comes into your home. The table top is a great place to drop your bag and keys; the color coded boxes on top help organize everyone's mail and paperwork; linen-covered foam boards on the wall make a great memo station; a large, painted, metal trash can keeps wet umbrellas in one place; and a well-placed tray under the table holds muddy or wet shoes to help keep your house clean. To add a little Spring to this area, change the fabric on the memo station to a more bright and bold color pallet.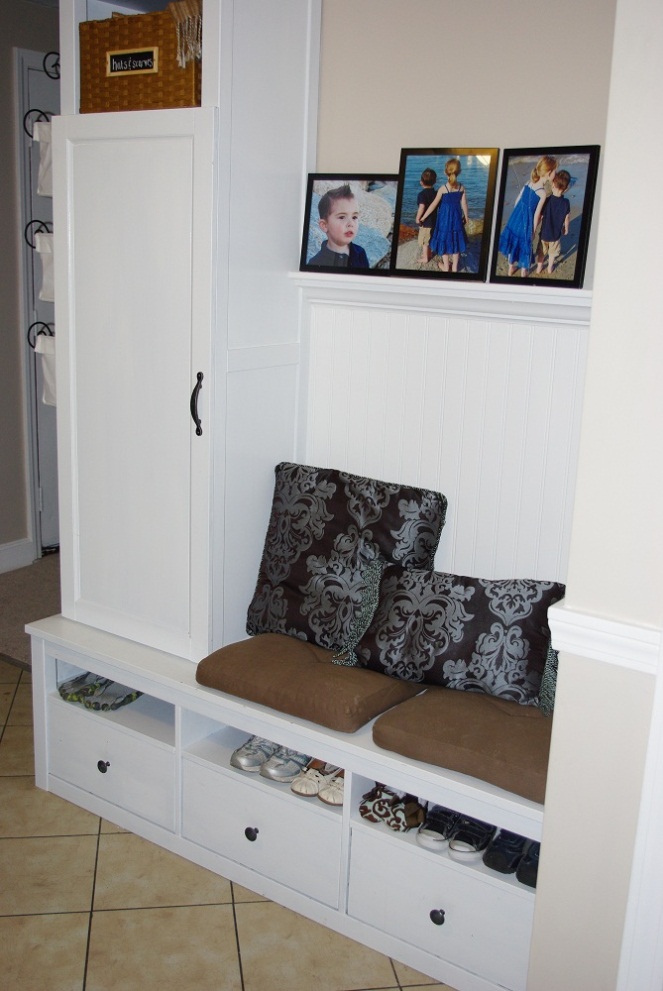 Entirely Smitten "Cheap DIY Mudroom IKEA Hack" 
This cute "built-in" is actually an IKEA-hack. The bench is an IKEA TV console table with the legs cut off and the tower/coat closet is a bookcase also with its legs cut off. The door was an add-on that was also purchased from IKEA. This is great for organizing every family member's shoes. It also has a little ledge to display art, family portraits, or your favorite springtime decor.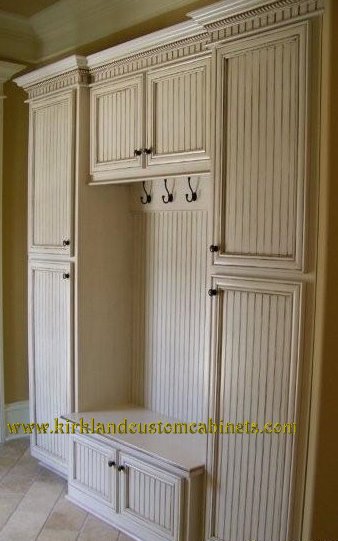 Kirkland Custom Cabinets, Inc. Mud Room Custom Piece
Here is a custom built-in entryway piece we at Kirkland Custom Cabinets, Inc. have built. This built-in has lots of storage for your shoes, coats, winter gear, and more!
If you are looking for that perfect custom piece for your entryway this Spring, be sure to Contact Us for an appointment to see how we can help your entryway bring a smile to your face and welcome you home every day.