It seems having a French kitchen is very popular these days. Most custom built kitchens have some sort of aspect of the French style, if it is not the total design. But, who can help but not have some aspects of this design?
The crown and shoe moulding elements are bold, chunky, and beautiful…
Creamy white and/or bold black painted cabinets are striking and elegant…
Strategically placed decorative wooden corbels and accents make for interesting designs.
French kitchens also have natural elements that mimic the rustic design style like exposed wooden beams and natural finishes to the cabinets.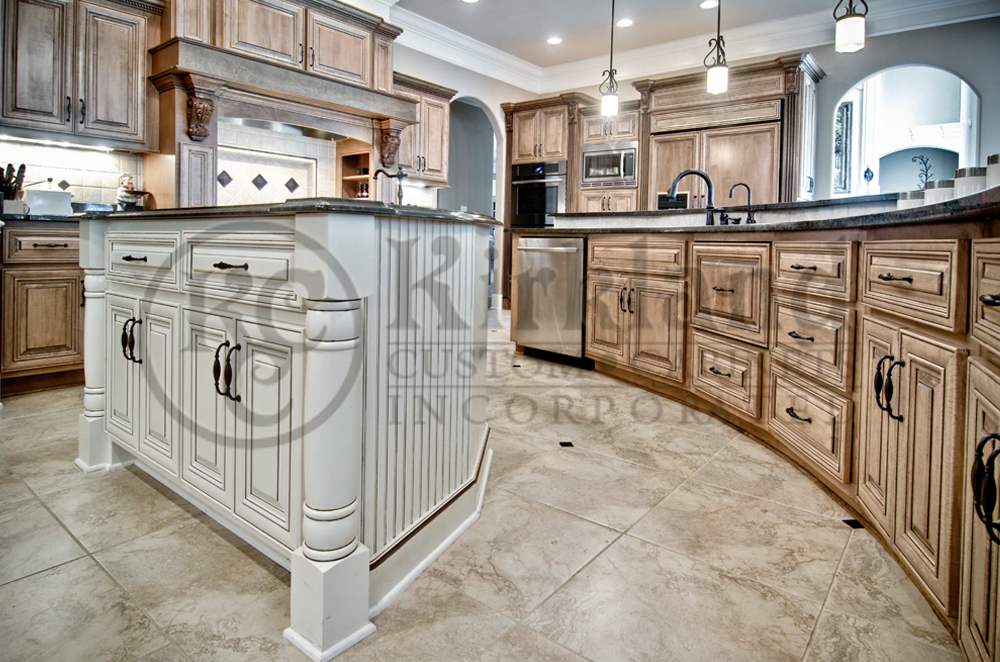 Another element of this design is adding a piece of furniture or designing existing stand-alone cabinets or islands to look like furniture that was added later than the cabinets.
Natural light is key in a French kitchen.
The best part about this style is that you can incorporate as much or as little as you desire into your own person design.
Check out our Pinterest Board for more ideas, and be sure to Contact Us when you are ready to get your dream kitchen started.