It's Monday and we're getting our nose back to the grindstone for this week. Whether you are working from home or paying the bills today, you will most likely work in your home office.
Did you know you could repurpose a closet into an office?
Some people are have to make use of their space in a different way and use their dining table as a desk.
Wouldn't you love to tackle your projects this week in this office that our Production Team designed?
This office is simple, functional, and visually appealing. It is also a great use of the space under the stairs.­­
Here is an office that is pulling double duty. Not only is this a functional office, but a spare bedroom! That Murphy Bed is perfect for this work-horse of a home office.
I love the color choices in this office from the Martha Stewart website.  The calming sea-foam green on the walls is a nice contrast to the neutral colors of the desk, chair, and filing cabinet. It almost makes you feel like you are heading to the beach. The green is taken one step further to the shelves. These shelves not only have the effect of floating, but are nearly invisible since they are painted the same color as the wall.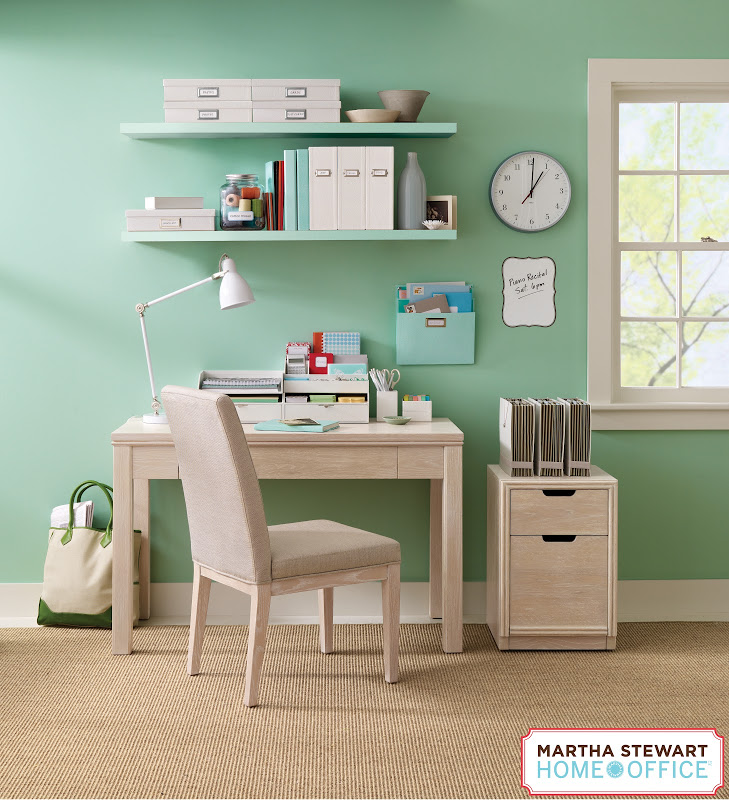 Check out our Pinterest Board and Houzz Ideabook for more ideas, and be sure to Contact Us when you are ready to get your dream office started.